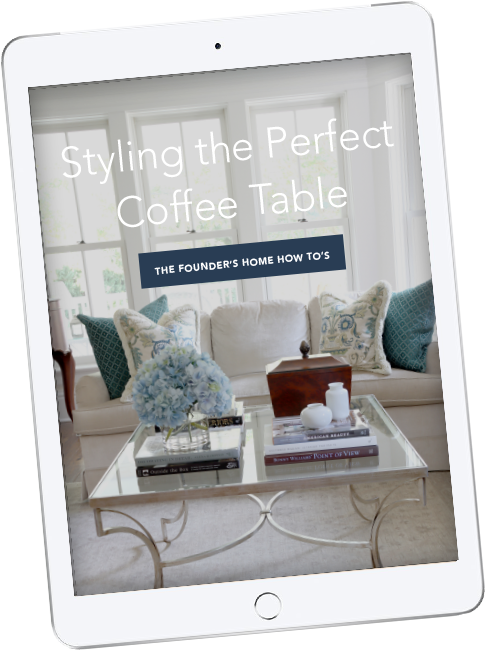 Learn how to style the perfect coffee table.
5 complete looks with shopping links!
Design Mistake #4: Not Knowing Your Budget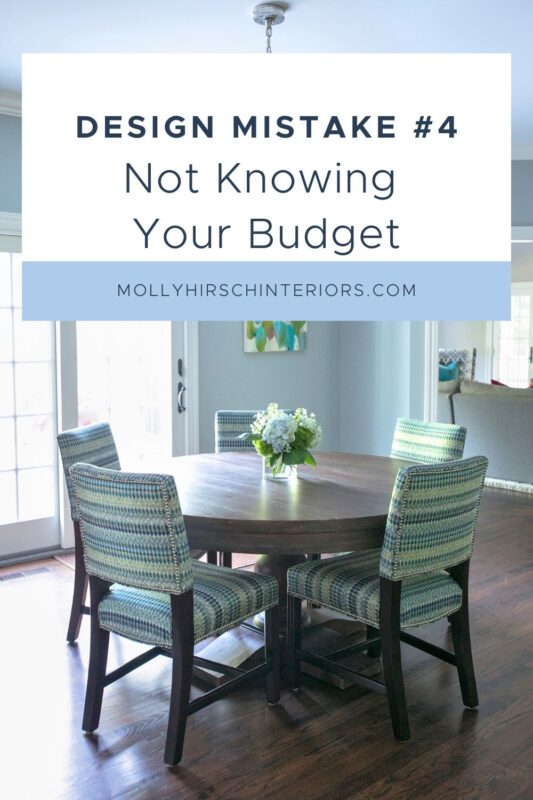 Budget. No one likes to talk about it. Or at least the majority of people don't. But knowing your design budget is vital for many reasons.
When designing your home or a room in your home, the desired outcome is a fully designed room. Knowing your budget may only happen if you have accounted for all the items that go into making up a room.
You may start out strong, selecting all the things you love and then completely run out of money before you have accessorized or bought art. Art and accessories are the key to making a space feel finished. Think in terms of a cake—the furniture and rug are the cake, and the art and accessories are the frosting. The cake is not complete with just cake or just frosting.
Setting a budget is how you know you can make it to the finish line—a completed room.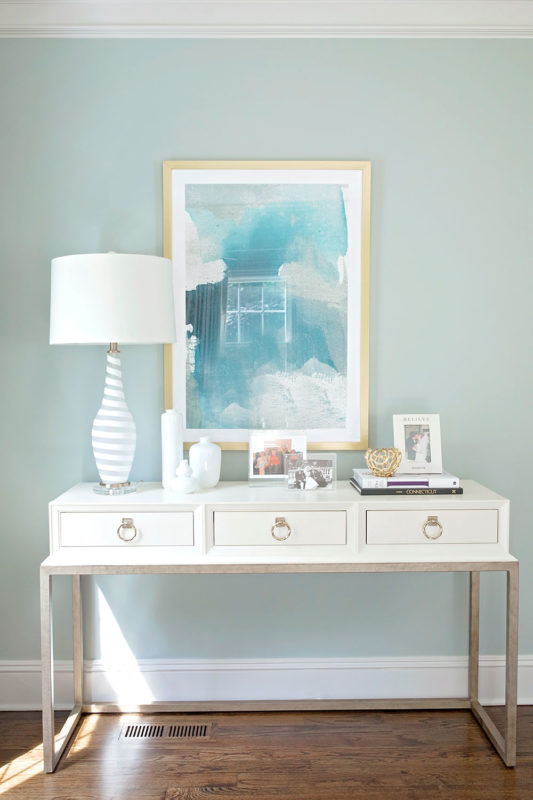 Many people shy away from making a budget because they don't know what things cost, so it feels uncomfortable. However, they still need to do it to know where they should look for products. A sofa can range from a couple hundred dollars to tens of thousands, and knowing the budget gives you a guide to where you should shop.
The great news is that there are so many more options for home furnishings than there were in the past, so you can get great looks at various price points. I love mixing highs and lows—spending more on a feature piece and less on other elements—to stay within a budget.
That sounds great, but I still have no idea of the costs, you say?
Here is an excellent exercise in understanding the costs of a room.
Start with a list of everything that needs to go into your space. Make sure it is detailed: main pieces of furniture (sofa, chairs, coffee table, etc.), accent pieces (side tables, ottomans, console tables, etc.), rugs, art, window treatments, pillows, accessories, etc. Go to a site and put everything on your list into your cart. Don't worry so much about style at this point—this is purely an exercise to understand the cost. Do this for a couple of different sites, and your cart total gives you an idea of a low, medium, and high budget for your room.
Once you understand the potential costs of designing your room, you now know where you will look for each piece. Custom sofas vs. Pottery Barn sofas, handmade rug vs. broadloom rug, original art or reproduction art.
My general room of thumb for budgets is to spend your money where it counts—comfort and finishes.
I spend more money in a family room on the main seating pieces because that is what you will be experiencing when using the room, and you want comfort. On the flip side, there are incredible rugs, accent pieces, and accessory options at lower price points that can stretch your budget.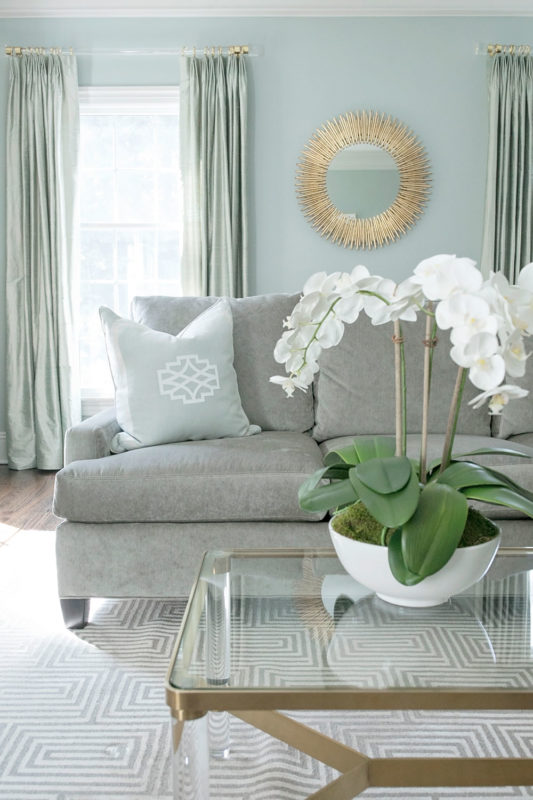 I like spending money on quality plumbing and lighting fixtures in a kitchen or bathroom renovation. When you turn it on, you can feel the difference between quality and budget faucets. And you can see the quality of the finish on a light fixture. A great place to save if need be is on the tile.
The point is to know what you have to spend and then spend it wisely. Map out what you need to purchase first so you can use this as a guide throughout the project. The only way to get comfortable with your budget is by addressing it.
Want to be the first in the know for all things Molly Hirsch Interiors? Sign up for our email list.
You've just read Design Mistake #4. Check out the other posts in my Design Mistakes Series below:
#1: Keeping Things You Don't Love
#3: Not Designing for Real Life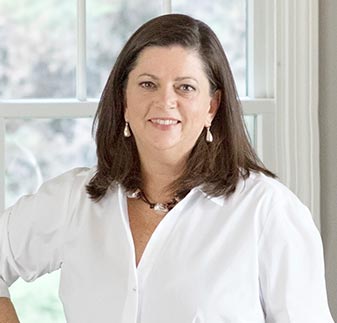 Hi, I'm Molly Hirsch, and I help women founders, executives, and entrepreneurs translate their highly effective work approach to their home design, creating a space that rises up to meet their needs while enhancing the warmth and style of their family home. Discover all the ways we can work together to create a home of your dreams.