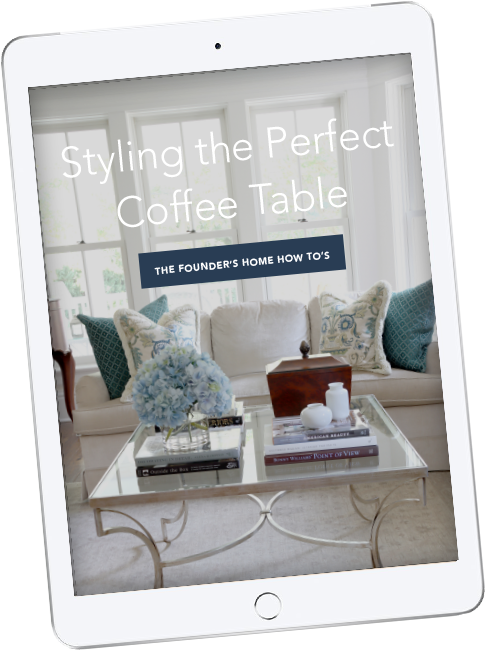 Learn how to style the perfect coffee table.
5 complete looks with shopping links!
Design Mistake #3: Not Designing for Real Life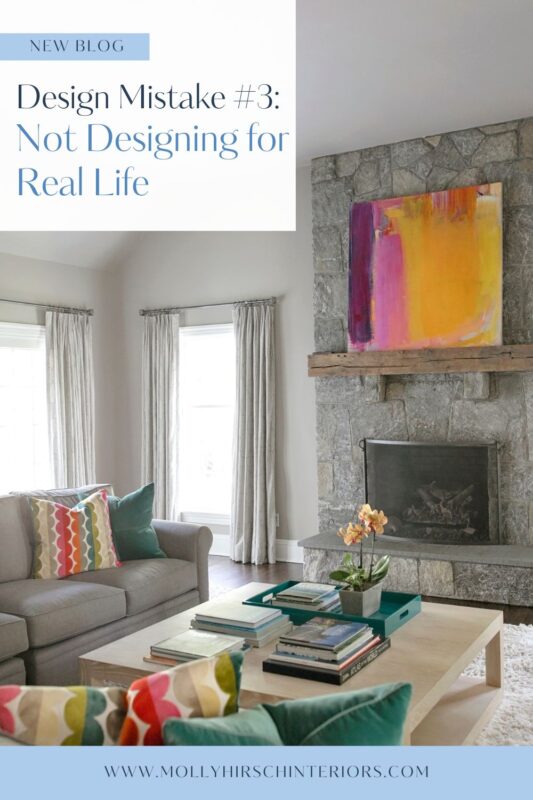 If you've been following me for a while, you've probably heard me say that planning is a huge part of my design process, and this comes in many different levels. Function planning is one of the most critical design steps, and when missed, it can be your biggest design mistake.
When you walk into your family room and think to yourself, "I hate this room," the thing you THINK you are reacting to is the aesthetics. Maybe it's a big brown sofa past its prime or a worn-out, stained rug. Or maybe it's a room full of hand-me-downs– don't forget about Design Mistake #1.
The way it looks is bothering you, and yes, that is a huge factor.
But the more significant underlying factor is the function of the room.
What do I mean? I'm talking about who is using the room, how it is being used, and what furniture, lighting, and storage are needed to accommodate all that needs to happen in the room.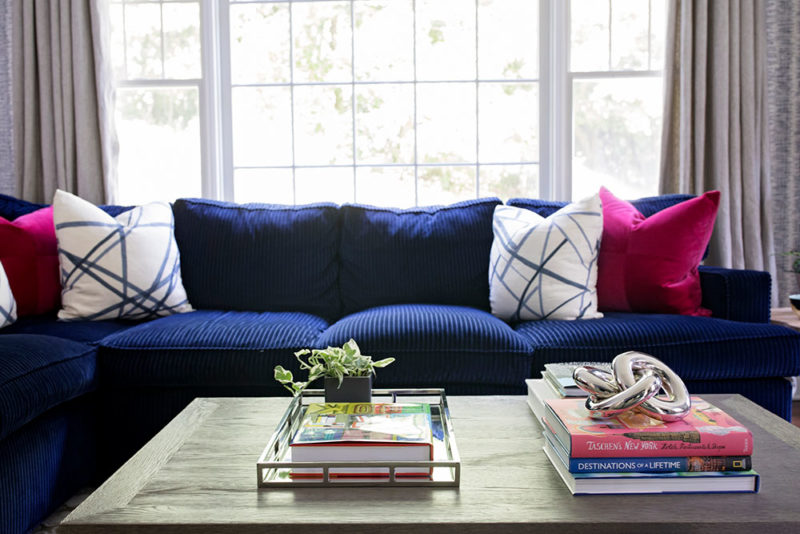 Take a family room, for example. Things that may occur in this room: kids' play space, a place for yoga, family games, a work or homework area, and the list can go on. While, yes, all of these things can happen in a space without planning, when they do, it can lead to a cluttered, disheveled mess of a room. Toys everywhere, yoga mat in the corner, lost game pieces under the couch, work papers and charging cords all over the place, and the list can go on again.
This is usually the part that we react to in a room. It may not be aesthetically pleasing, but when it is not functioning correctly, all the stuff can push us over the edge.
We, as humans, especially women, react to visual clutter. It makes us crabby. It distracts us. It makes us anxious. It sucks our energy.
When you design a room based solely on aesthetics, it's like putting lipstick on a pig. The space will look beautiful, but the underlying issues are still there. And before you know it, the stuff is everywhere again, and the same feelings creep back in.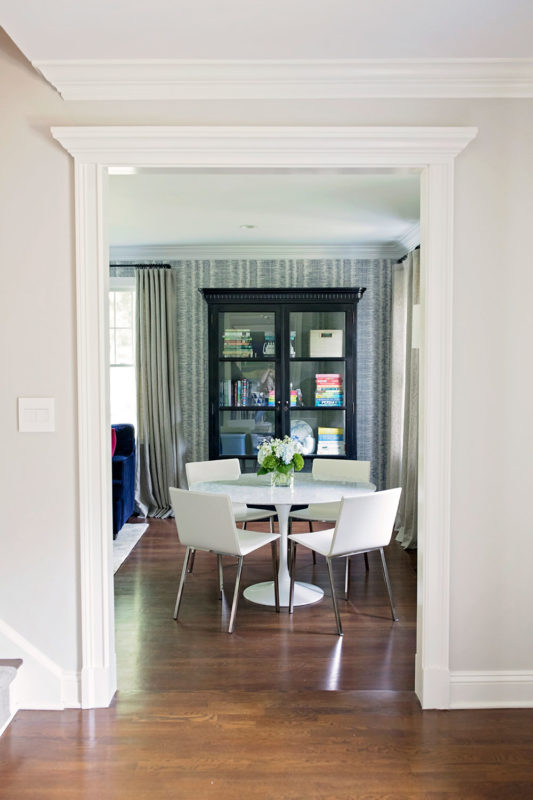 But when you plan for all these activities—or whatever your activities are—you can work all your needs into the room.
Rolling storage ottomans for toys are great because the kids can move
them around, they hold a lot, and they double as seats.
Yoga mats and weights can easily store under a sofa with a skirt.
Family games, working space, and homework area can all happen at a game table or a console that is the correct height.
Paper, game and cord storage can be in file ottomans or decorative boxes stacked on bookcases.
The point is, when you design around what is essential in your life, it makes the result fantastic because it is beautiful and functioning.
No more stuff everywhere. Ok, you do need to train your family, but I can't really help you with that one—above my pay grade.
My clients make fun of me because I ask what seems like a million questions when I start the design process. It's to figure out their lifestyle, how they live, how they entertain, what is important, and what they love. I dig deep to design around their lives. The result is as functional as it is beautiful and tailor-made just for them.
So, know your needs all the way down to the charging cord storage because, believe me, those cords are what can push you over the edge. And if you need some inspiration, take a look at my Pinterest boards for some of my favorite ideas.
Want to be the first in the know for all things Molly Hirsch Interiors? Sign up for our email list.
Now that you've read Design Mistake #3, don't miss the other posts in the Design Mistake series:
#1: Keeping Things You Don't Love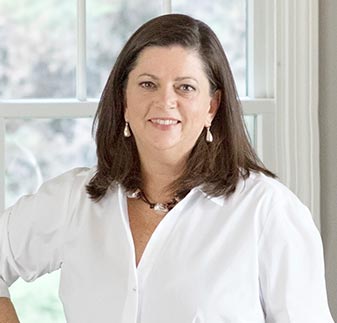 Hi, I'm Molly Hirsch, and I help women founders, executives, and entrepreneurs translate their highly effective work approach to their home design, creating a space that rises up to meet their needs while enhancing the warmth and style of their family home. Discover all the ways we can work together to create a home of your dreams.