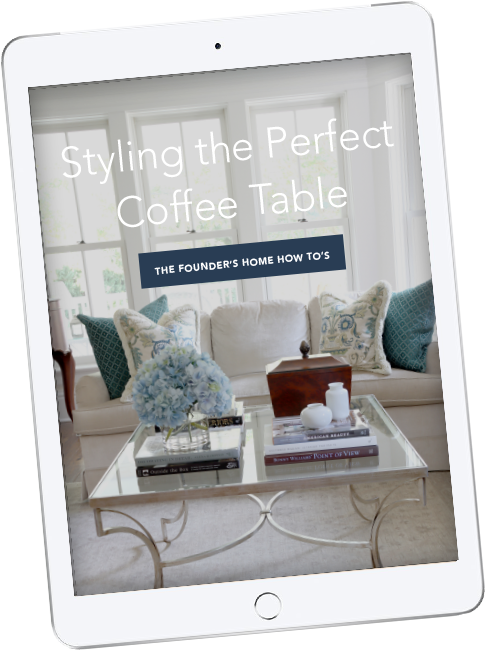 Learn how to style the perfect coffee table.
5 complete looks with shopping links!
Halloween: Marble Painted Pumpkins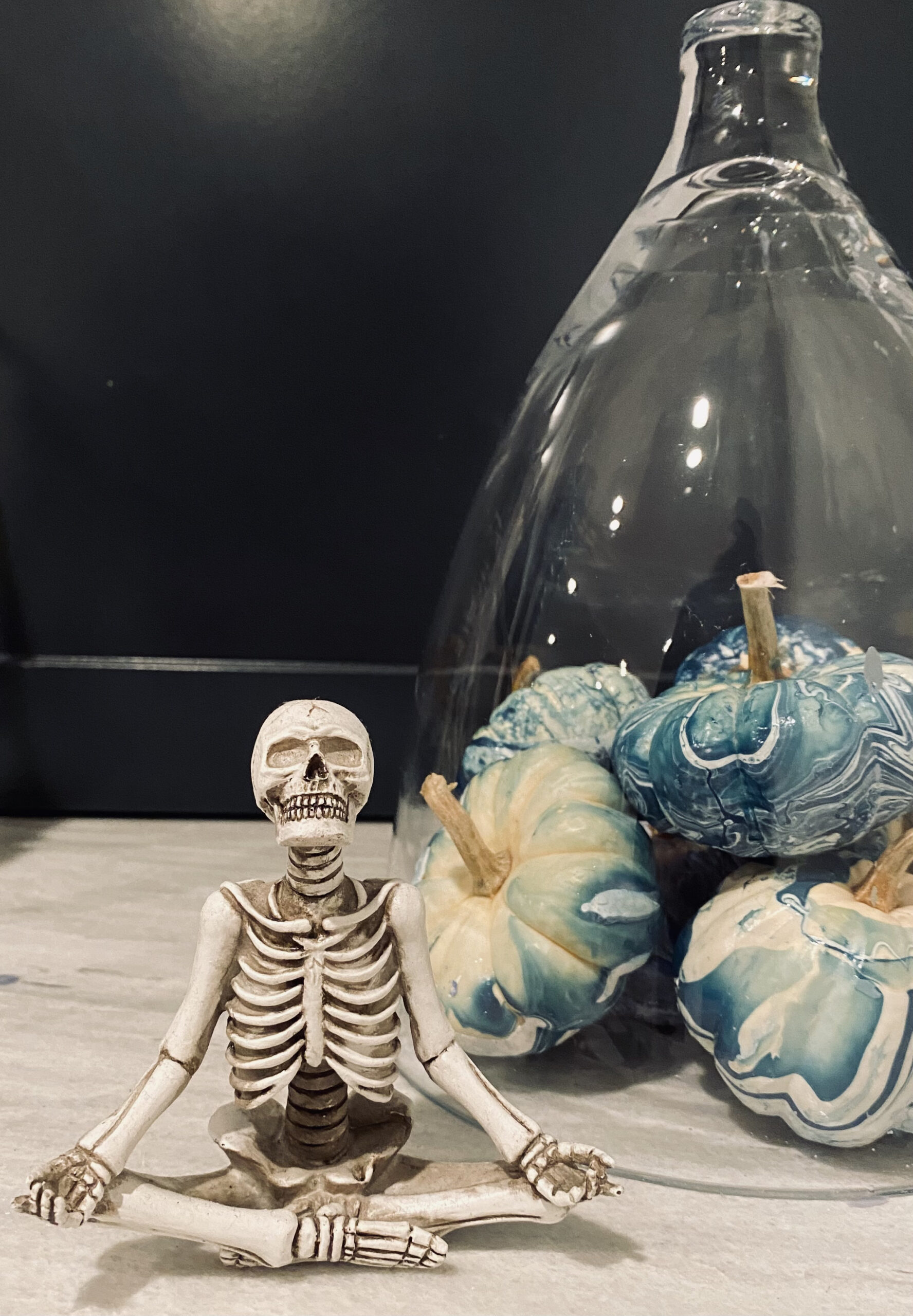 I love adding a little twist to holiday decor and marble painted pumpkins are just the perfect project for some Halloween fun that will transition straight into Thanksgiving decor. Nothing like a good two for one, don't you think? With my Thanksgiving table in mind, I chose to go old school blue and white. I have some great fabric that I'm planning on using for the table runner and blue and white swirled pumpkins will be fantastic at each place setting.
Enough of Thanksgiving talk, let's get to the Halloween fun. Marbling the pumpkins is really easy and it's mesmerizing to see the patterns emerge. Have fun and if you post, please tag me because I would love to see your creations!
What you need:
Pumpkins – I prefer the white so the color can pop, but can be done with any color, shape or size
Container of water – needs to be large enough to completely submerge your pumpkins
Nail Polish – I chose 2 colors
Toothpicks
Instructions:
Fill your container with water, deep enough to submerge your pumpkin, but not so much that it overflows when the pumpkin is fully under water.
Pour in the 2 nail polish colors in a circular pattern.
Swirl around the colors on top of the water just a little bit.
Slowly dip your pumpkin down into the water until it is completely submerged.
Swirl your pumpkin a little underwater to clear the surface so you can pull your pumpkin out and admire your art!
Set your pumpkins out to dry and then you are ready to decorate!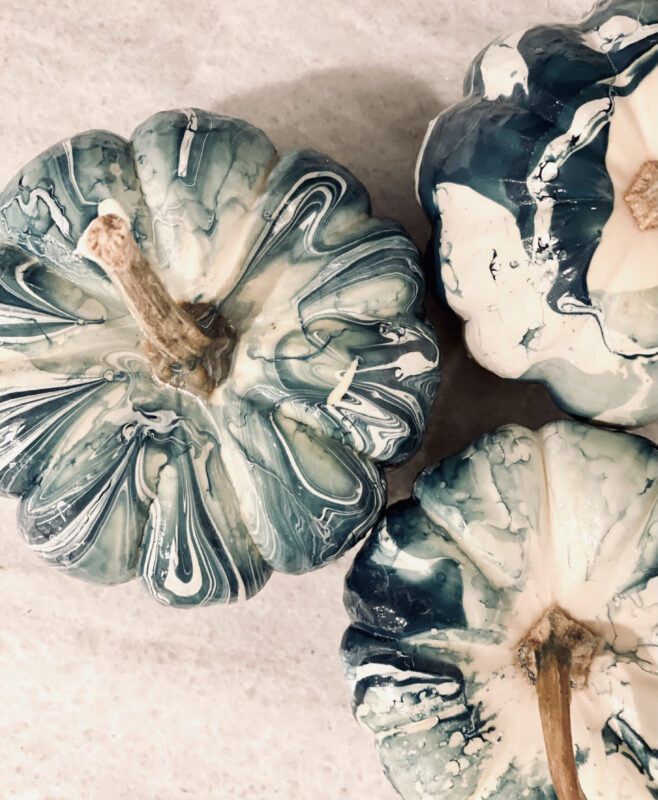 And don't forget to follow me on Instagram to see a video tutorial!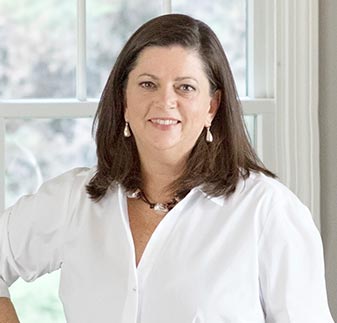 Hi, I'm Molly Hirsch, and I help women founders, executives, and entrepreneurs translate their highly effective work approach to their home design, creating a space that rises up to meet their needs while enhancing the warmth and style of their family home. Discover all the ways we can work together to create a home of your dreams.