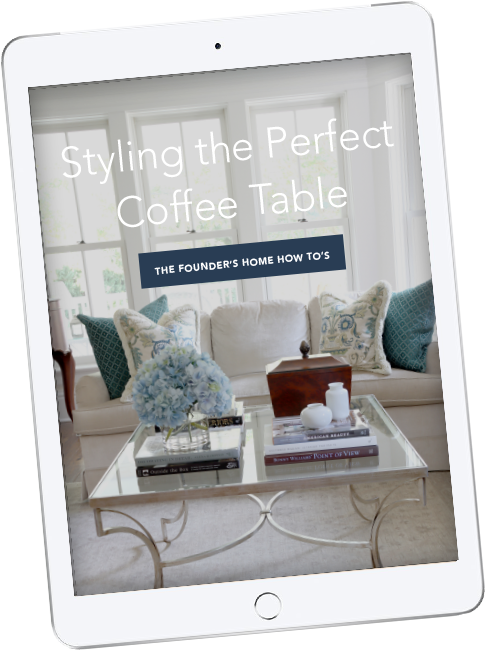 Learn how to style the perfect coffee table.
5 complete looks with shopping links!
Summer entertaining is fun, but add a holiday and we have a reason for decorations! Anyone who knows me, knows that I love to decorate for a party as much as I love to decorate a house. The thing is, it doesn't take much to make things feel special and festive. Whether you are entertaining a crowd or spending it with your family, a little visual fun goes a long way. We've pulled together some simple recipes that you can add to your favorite menu that will be both delicious and add festive cheer to your tablescape. Don't you love when things serve more than one purpose? For this one, we have gone very easy–a couple clicks for some products, a few extra ingredients to your shopping list and you are ready to go. Happy 4th!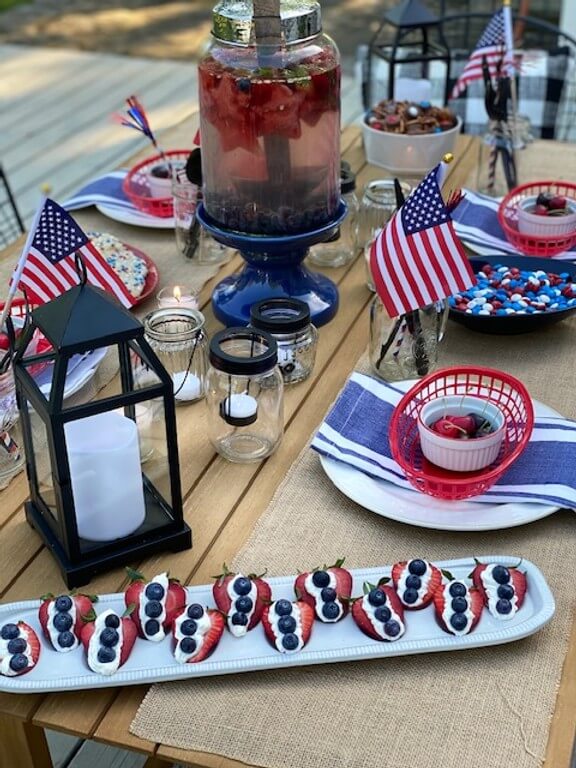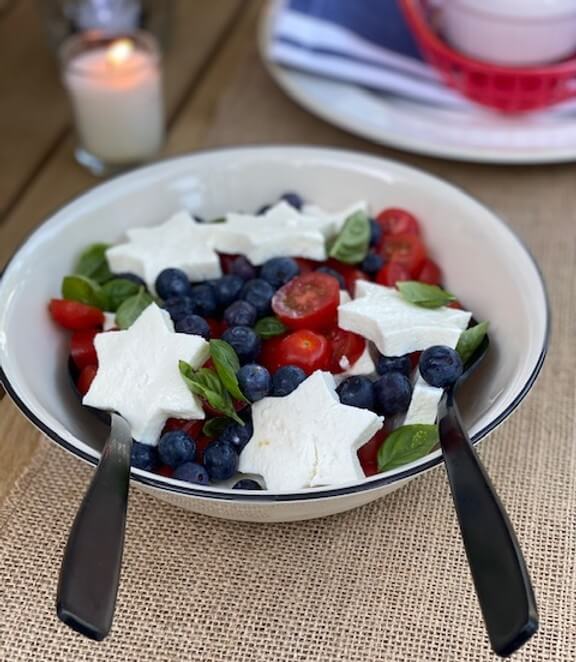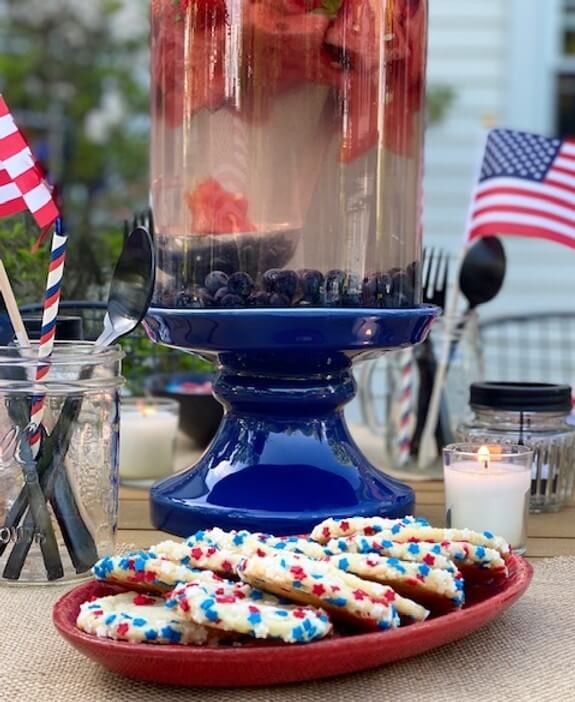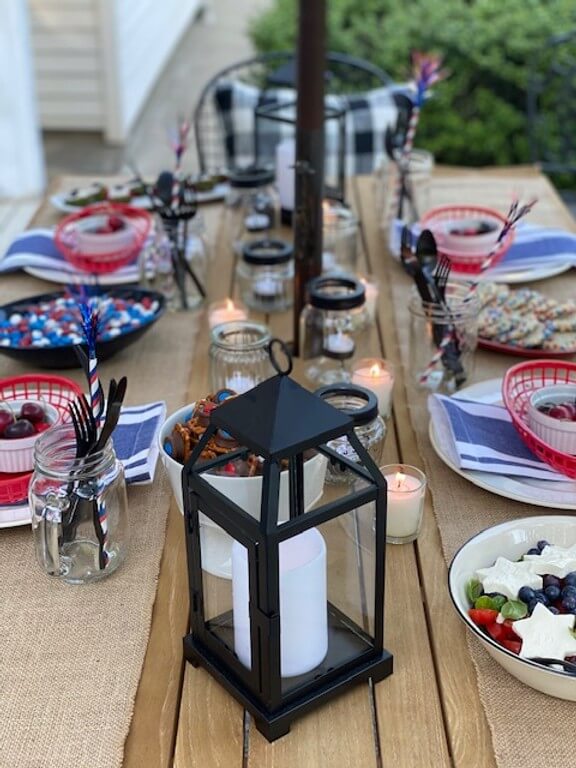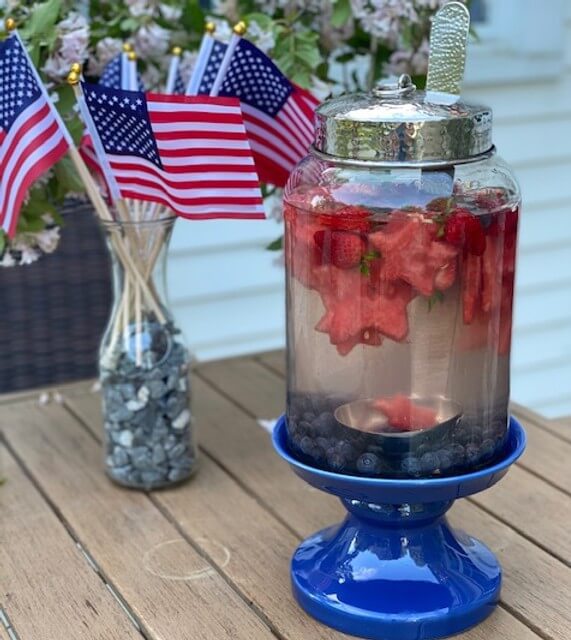 Patriotic Fruit Infused Water
Ingredients: Watermelon, Blueberries, Strawberries & Water
Slice watermelon into thin slices and cut out stars with a small cookie cutter
Slice strawberries in half
Fill a large water dispenser with cold water & add in fruit
Let sit for at least an hour before serving
Serve over ice & more fresh fruit in each glass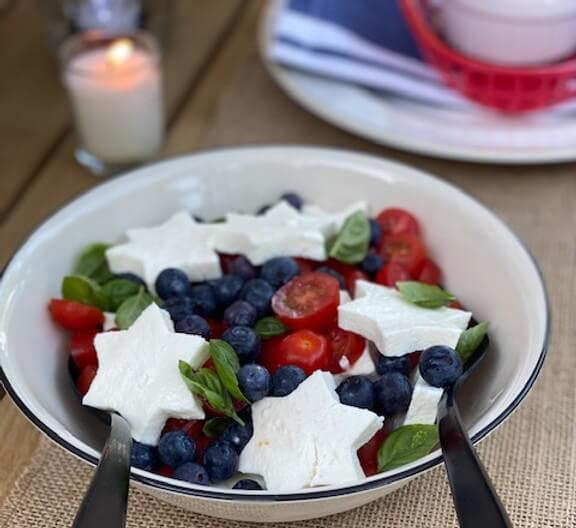 Red, White and Blue Caprese Salad
Ingredients:
1 pint blueberries
2 pints cherry tomatoes
Fresh basil
Mozzarella cheese
Balsamic vinegar
Olive Oil
Salt & pepper to taste
Cut tomatoes in half and add to a bowl with blueberries.
Slice mozzarella cheese into 1/4" or 1/2" slices and cut into shapes with a small star cookie cutter. Add on top of tomatoes and blueberries
Tear fresh basil over top and drizzle with oil & balsamic
Season with salt & pepper and serve immediately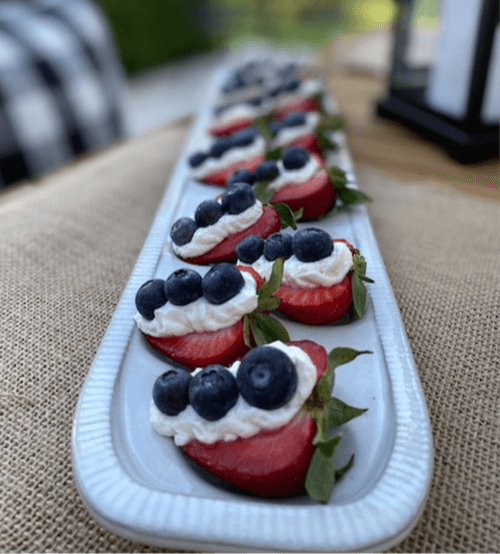 4th of July Strawberry Cheesecake Bites
Ingredients:
8 oz package of cream cheese, softened
1/2 cup confectioners' sugar
1/2 teaspoon vanilla extract
12 large strawberries: cut in half & pat dry
36 blueberries
Using an electric mixer, beat cream cheese, sugar and vanilla extract until smooth
Place filling in a pastry bag with a large star tip
Pipe filling onto the cut side of each strawberry
Press 3 blueberries into the filling
Refrigerate until ready to serve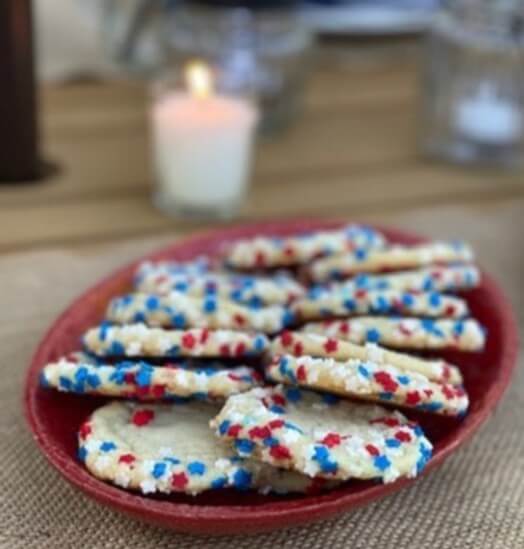 Star Spangled Sugar Cookies
Ingredients:
Ready to bake sugar cookies
Red white & blue sprinkles
Preheat oven per the package instructions
Remove dough from package and thaw for a few minutes
Roll outside edge of dough into the sprinkles & gently press sprinkles into the dough so they stick
Place dough on cookie sheet & bake per package instructions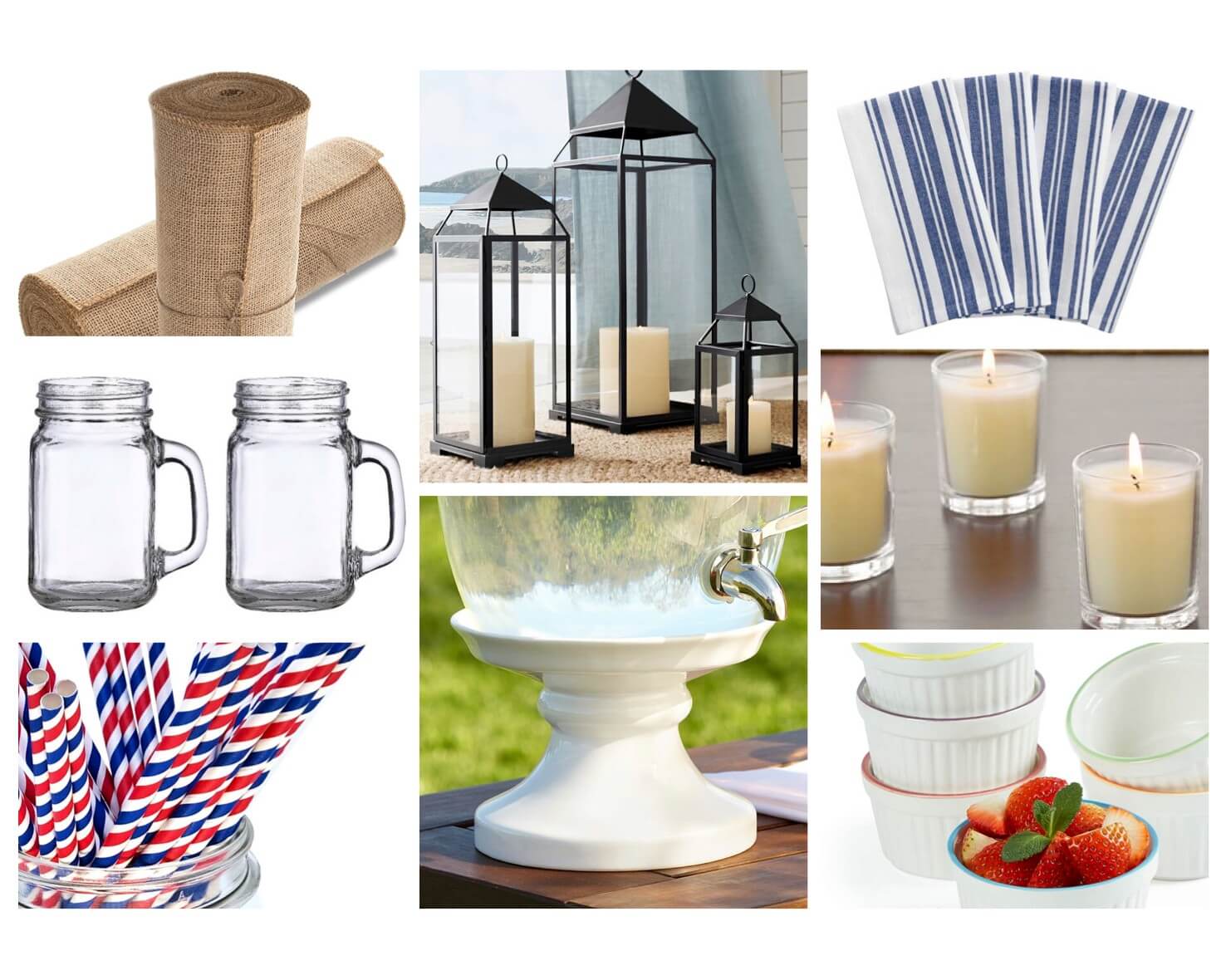 Links to Products:
Table Runner / Lanterns / Napkins / Glasses / Candles / Straws / Drink Dispenser Stand / Ramekins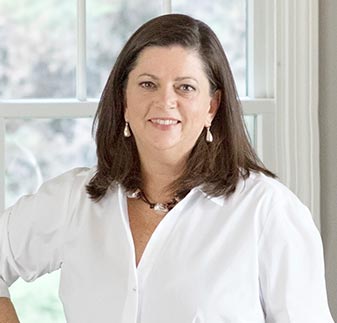 Hi, I'm Molly Hirsch, and I help women founders, executives, and entrepreneurs translate their highly effective work approach to their home design, creating a space that rises up to meet their needs while enhancing the warmth and style of their family home. Discover all the ways we can work together to create a home of your dreams.